What is KYND
KYND is a new cyber risk prevention product. We have developed pioneering cyber risk management technology that can be applied to any business. Our aim is to stop cyber risk affecting you. We want to become your trusted cyber risk expert – keeping an eye out for risks on your behalf and helping you take immediate action as soon as you need to.
A New Breed of Cyber Company
KYND are friendly people with a strong desire to share expert insight on cyber risk with those who need it most – which is just about everyone. We want to make cyber risks easy to understand, and in doing so, revolutionise businesses' ability to manage and prevent cyber risk.
Our Team
How we work
Simple | Easy | Quick
Just like our product, we like to keep things simple, easy and quick – or quite literally red, amber, green. We use the universal traffic light system to monitor and explain your cyber risk exposure.
We don't think you should have to be an expert to manage what's going on. Because we don't do unnecessary complications. And we definitely don't do drama.
Products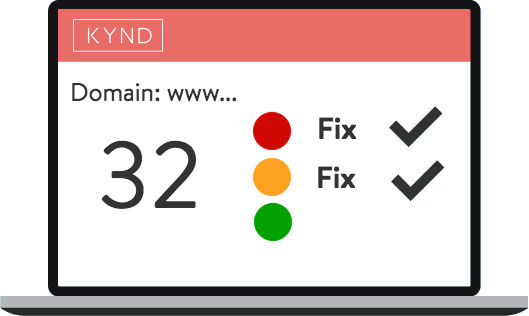 Join our team
We're always on the lookout for smart people to join our growing KYND team. If you have a desire to simplify the cyber space, like we do:
Get in touch