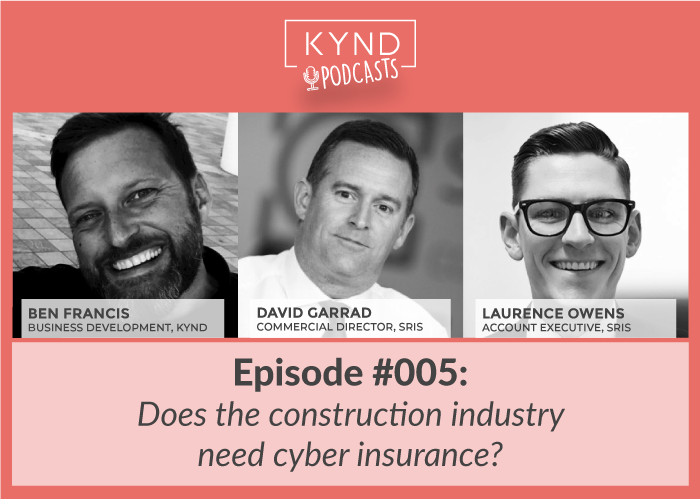 Episode #005 The KYND Podcast: Does the construction industry need cyber insurance?
In the latest episode of #TheKYNDPodcast our Head of Business Development, Ben Francis, and our very special guests – David Garrad and Laurence Owens from Specialist Risk Insurance Solutions, join us to share their expert insights into the most significant cyber threats posing substantial risks to the construction industry.
Tune in to find out more and subscribe to our podcast channel today to be among the first to hear new episodes.