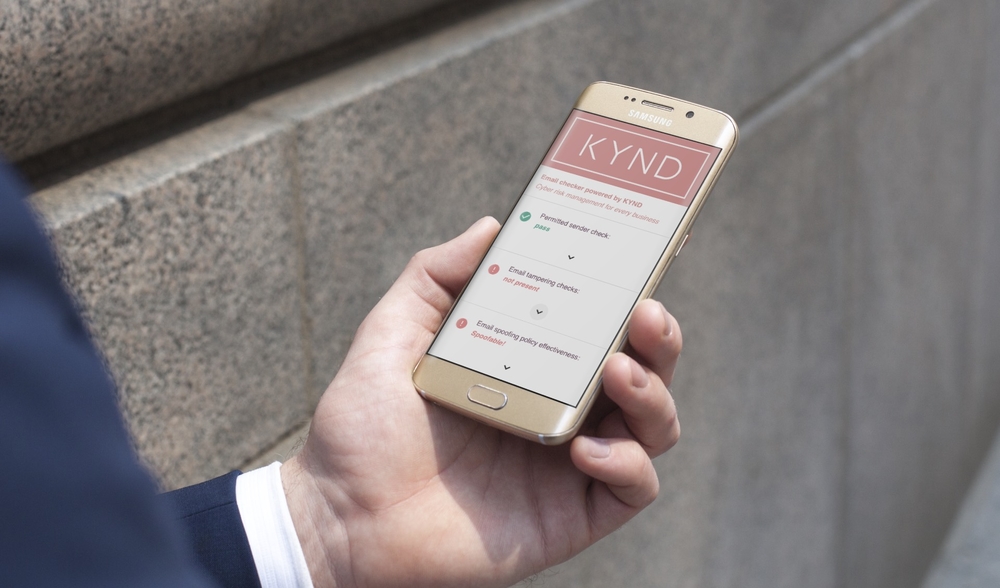 Protect your business from email spoofing with KYND Email Analyser for Gmail
Great news! KYND releases the FREE Email Analyser for Gmail and Gsuite users that helps protect their organisations against email spoofing.
It's here! A new fantastic and FREE KYND Add-on for Gmail and GSuite users which checks whether any email you have received could have been spoofed, and your own email security settings to assess if your email can be spoofed.
The KYND email analyser appears in the Gmail sidebar so you can see the details for any email you receive: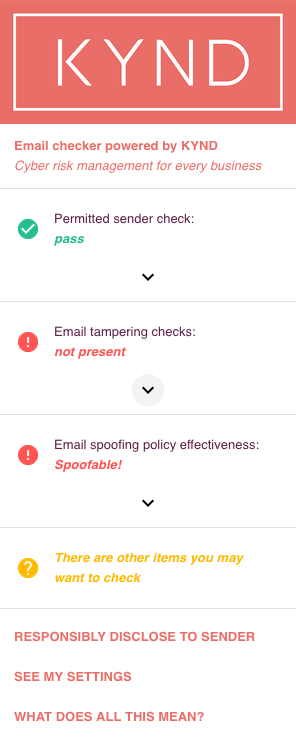 If there are any issues with the email you received, our add-on can generate & send a responsible disclosure email to the sender from you.
To install the KYND FREE Email Analyser for your Gmail/GSuite account simply click here – and keep it all safe in just a few clicks! If you personally don't use Gmail or GSuite but know people who do, please do pass this on to help us #StoptheBad together!