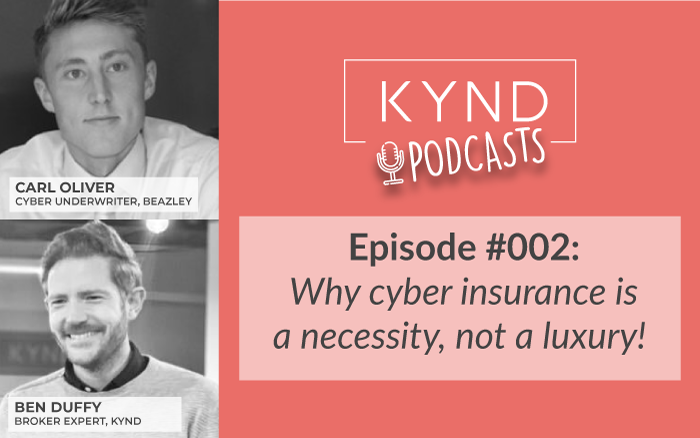 Episode #002 The KYND Podcast: Why cyber insurance is a necessity, not a luxury?
In this week's podcast, listen to our latest discussion with Ben Duffy, KYND's Broker Expert, and our special guest, Carl Oliver, Beazley's Cyber Underwriter, on why cyber insurance is no longer an optional luxury for businesses of all sizes, and how the right cover can benefit in bolstering your business' cyber resilience.
Listen to the full podcast below and subscribe to our podcast channel today to be among the first to hear new episodes.