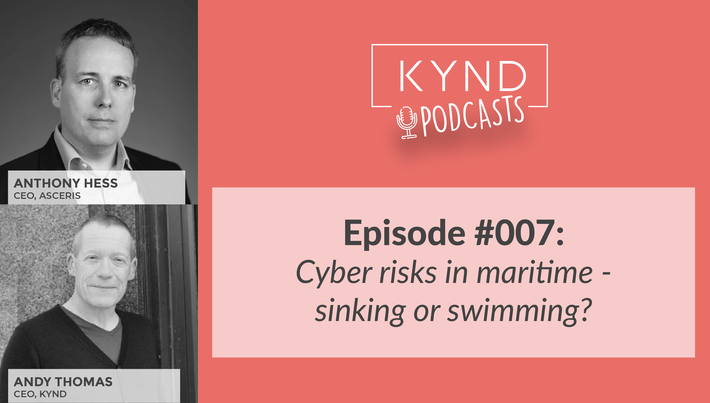 Episode #007 The KYND Podcast: Cyber risks in maritime – sinking or swimming?
In our 2021's first episode of #TheKYNDPodcast, we've invited Andy Thomas, KYND's CEO, and our guest expert Anthony Hess, CEO of Asceris, to discuss the most prevalent security vulnerabilities putting marine organisations at risk of cyber-attacks and what can be done to identify and mitigate these threats in time.
Listen to this episode to find out more and subscribe to our podcast channel today to be among the first to hear new episodes.