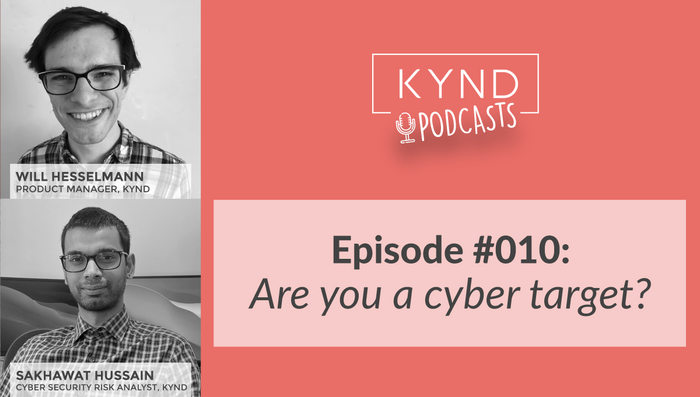 Episode #010 The KYND Podcast: Are you a cyber target?
In our brand-new episode of #TheKYNDPodcast, KYND's Product Manager, Will Hesselmann, and Sakhawat Hussain, KYND's Cyber Security Risk Analyst, join us to debunk some of the most common cyber misconceptions and myths, and share handy tips and practical advice on how to avoid your business being the next target on the radars of cybercriminals.
Tune in to find out more and subscribe to our podcast channel today to be among the first to hear new episodes.