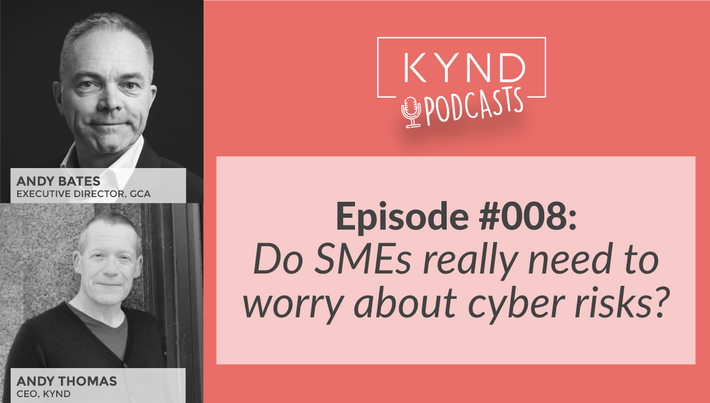 Episode #008 The KYND Podcast: Do SMEs really need to worry about cyber risks?
In our brand-new episode of #TheKYNDPodcast, we're joined by Andy Thomas, KYND's CEO, and our guest expert, Andy Bates, Executive Director of Global Cyber Alliance, to discuss the most commonplace cyber risks facing small and medium -sized business and explain what can be done to identify and mitigate these threats in time.
Listen to this episode to find out more and subscribe to our podcast channel today to be among the first to hear new episodes.