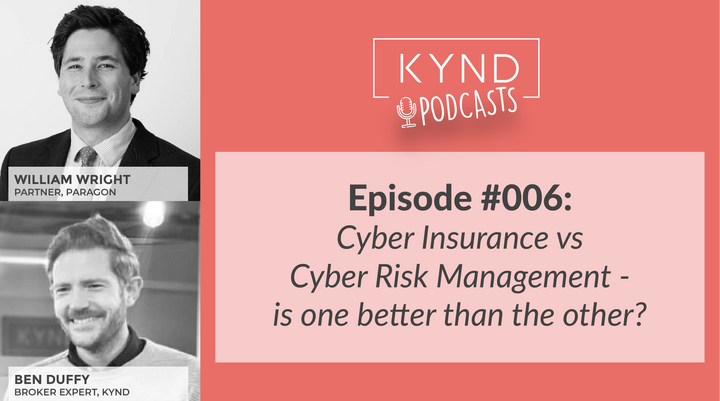 Episode #006 The KYND Podcast: Cyber Risk Management vs Cyber Insurance – is one better than the other?
In the latest episode of #TheKYNDPodcast, Benjamin Duffy, KYND's Broker Expert, and our very special guest, William Wright, partner at Paragon, join us to discuss 'Cyber Insurance' versus 'Cyber Risk Management'. Is one better than the other when it comes to helping you protect your business against the ever-growing threat of cyber attacks?
Listen to this episode to find out more and subscribe to our podcast channel today to be among the first to hear new episodes.